! - - - "Jello... It's like juice, only harder." Safron Logan 6-98 - - - - >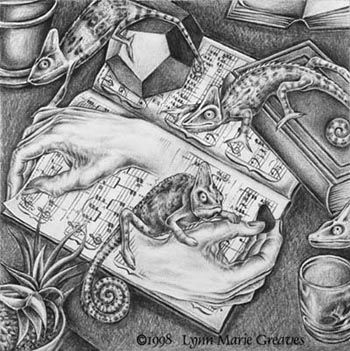 Bela No. 2
May 1998: Pencil drawing on illustration board. (11" x 11")
Prints available.



Acquired by Karl Savokinas.
This spin-off on 2 Escher pieces (Reptiles and Drawing Hands)
was done as the CD cover for Zelig's release,
Race You to the Sun, as seen below.

A limited edition of 100 signed, numbered iris prints
are available at $350 each.
(unframed, double mat included) plus tax and shipping.
Send an email to reserve your print.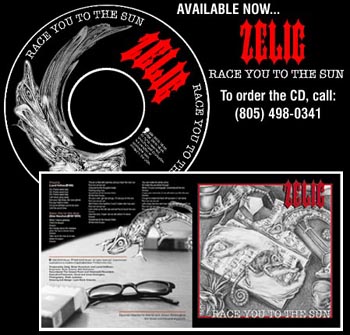 Continue: Bela No. 1 | Back to Back to vault entrance

BACK TO MAIN GALLERY

Contact Lynn Marie Greaves
© 1998 Lynn Marie Greaves. All rights reserved.
Studio | 818-757-3477